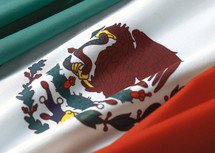 "This candidature is for all society. It is not an exclusively gay candidature. I would like it to be made very clear that, gay candidate or not, I am running for world social democratic causes," Galan said.
He will be one of the first openly gay politicians to run for mayor in this conservative predominantly-Catholic country.
NotieSe, a news agency focused on gay, lesbian and bisexual issues, noted a number of federal and state-level lawmakers had openly admitted to being gay.
But Galan faces little prospect of success in the race, which will pit him against the conservative National Action Party (PAN) that has controlled the municipal legislature for the last 15 years.
The Social Democratic Party won just over two percent of the seats in 2006 elections to the national Chamber of Deputies.
-------------------------------------------------------
Image from kwintessential.com.