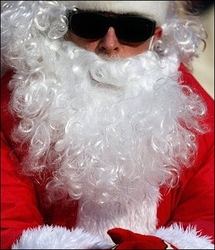 "His first gesture: cheques for 1,000 litres (264 gallons) of fuel for 100 poor families," according to Hubert Cleuren, who heads an aid agency in the village of 16,000, located near the Dutch border.

The mysterious benefactor has requested to remain anonymous, but reports say he is about 50 years old and a father of two.

Guido Coenegrachts, who sold the man his winning ticket, says this "Santa" has faced hard times himself.