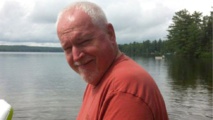 McArthur, 67, plead guilty to murdering the men, many of whom had connections to Toronto's gay community, between 2010 and 2017.
After pleading guilty McArthur faced an automatic life-sentence for the first degree murders, but Ontario Superior Court Justice John McMahon had to decide if McArthur would be eligible for parole in 25 years or later as the prosecution requested, Canadian broadcaster CBC reported.
In his decision McMahon said that McArthur would likely never be granted parole and cited McMahon's age and guilty plea for his decision.
McArthur was arrested in January 2018. He was accused of murdering several men he contacted through dating apps and then met in bars in the Gay Village area of Toronto.
Investigators found the remains of several bodies at a property he worked on as a gardener.