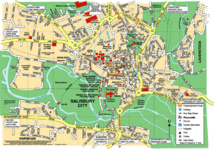 A 29-year-old man died at the Chemring Countermeasures plant late Friday, while a 26-year-old man remains in a "serious but stable" condition at Salisbury District Hospital, Wiltshire Police said.
Six fire crews, police and ambulance crews responded to the emergency at the plant, which reportedly produces military hardware for aircraft defence, the police said.
"We are working closely with the Health and Safety Executive on this investigation to determine the cause of the explosion and our enquiries will be continuing at the site today (Saturday)," said Detective Inspector Simon Pope.
"We would like to reassure the public that this incident was contained as soon as possible and there is no risk to those living in the local area," Pope said.
Chemring Group PLC said the explosion occurred in a flare manufacturing building at Chemring Countermeasures.
"Regrettably, one employee was fatally injured and one employee is currently receiving treatment in hospital," the company said in a statement.
"A full and immediate investigation into the cause of the incident has been launched in co-operation with the local regulatory authorities," it said, adding that it had suspended production at the plant.