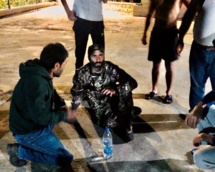 The suspect, identified as Mazen Harfoush, was arrested in Ain Bal, in the Chouf mountains south east of the capital Beirut, a police source said, without providing further details.
The shooting occurred on Tuesday in the town of Baakline.
The dead included a Syrian couple and their two children, a Syrian man, the wife of the suspect, and four Lebanese men including two of the suspect's brothers.
So far, the motive of the attack is unclear. However, residents of Baakline, where the suspect lived, told dpa that the man suspected his wife of cheating on him with one of his brothers.
Police are currently investigating why the suspect would also have shot the Syrians and the Lebanese men who were not members of his family.