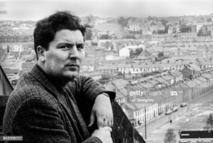 Hume shared the Nobel with David Trimble, the then head of the Protestant Ulster Unionist Party (UUP). They were awarded for their efforts to end violence in Northern Ireland with the so-called Good
Friday Agreement.
Hume had in recent years been in a nursing home in Londonderry.
His family said they were "deeply saddened to announce
that John passed away peacefully in the early hours of the morning after a short illness," Britain's Press Association (PA) news agency reported.