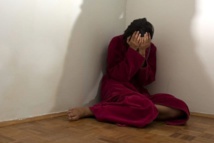 The legislative assembly in the Himalayan region has approved a new set of tough punishments for the abuse of children including the death penalty, life imprisonment or sexually emasculating the criminals.
It will be up to courts to hand any of the punishments in individual cases depending on the circumstances of the crime, said Ahmed Raza Qadri, Kashmir minister and co-author of the law.
While the law is being hailed as a move that will help contain a brutal crime, critics say it undermines the basic values of human rights and dignity.
"This law is tough but it is against a heinous crime and it makes sense to us that a paedophile doesn't deserve sympathy or a second chance," minister Qadri said, defending the legislation.
"It was a difficult decision, but we didn't have any other option to curtail crimes against kids."
Right activist Ansar Burney called the law ridiculous, inhuman and injustice.
"The worst part is it can be misused because the prosecution and justice system in Pakistan is weak and can be manipulated."
The opinion among lawyers is also divided for and against the law.
"Punishing an inhuman act with an equally inhuman law is unlikely to serve the purpose," Islamabad-based lawyer Rizwan Khan said.
"Sexual abuse of children is a dreadful crime and only an exemplary punishment can become deterrence," said advocate Karam Dad Khan from Kashmir.