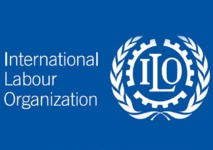 The International Labour Organization (ILO) said in a statement the Gulf state has ended the requirement for migrant workers to obtain their employer's permission to change jobs, a system known as "kafala," Arabic for sponsorship.
Migrant workers can now change jobs before the end of their contract without first having to obtain a No Objection Certificate (NOC) from their employer, the ILO said.
The country has also set a monthly minimum wage of 1,000 Qatari riyals (about 275 dollars), becoming the first country in the region to adopt a non-discriminatory minimum wage.
The new minimum wage, which will apply to all workers, of all nationalities and in all sectors, including domestic workers, will come into force six months after the law's publication in the Official Gazette, it added.
Employers must ensure that workers have decent accommodation and food. The legislation also stipulates that employers pay allowances of at least 300 and 500 riyals to cover costs of food and housing respectively, if they do not provide workers with these directly.
"By introducing these significant changes, Qatar has delivered on a commitment. One that will give workers more freedom and protection, and employers more choice," said Guy Ryder, the ILO director general.
The new labour reforms come as Qatar is set to host the 2022 FIFA World Cup.