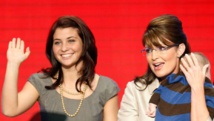 Palin claims Bennet acted with "actual malice" by writing an editorial, which was corrected, linking advertisements by her political action committee to the 2011 attempted assassination of former Representative
Gabby Giffords
.
"Taken in the light most favorable to (Palin), the evidence shows Bennet came up with an angle for the editorial, ignored the articles brought to his attention that were inconsistent with his angle, disregarded the ... research he commissioned, and ultimately made the point he set out to make in reckless disregard of the truth," Rakoff wrote.
The judge previously ruled Bennet's mistake in
June 2017
did not meet the critical legal standard of "malice." But the
2nd Circuit Court of Appeals
reversed Rakoff's decision, allowing the case to proceed.
"We're disappointed in the ruling but are confident we will prevail at trial when a jury hears the facts," a
Times
spokeswoman said.
"
Governor Palin
appreciates the Court's ruling and careful consideration of the merits of this case. We look forward to the trial in February," said a statement from Palin's lawyers,
Shane Vogt
and
Ken Turkel
.
Notepad