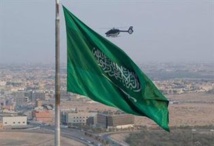 The royal decree bans executions and instead the defendants will receive a prison sentence of no longer than 10 years in a juvenile detention facility," the state-backed Human Rights Commission (HRC) said late Sunday
"The decree helps us in establishing a modern penal code," the president of the commission, Awwad Alawwad, said.
"More reforms will be coming," Alawwad said.
The announcement comes shortly after the kingdom said it scrapped flogging as a form of punishment, replacing it with prison sentences or fines.
Last week, Amnesty International said that Saudi Arabia executed 184 people in 2019, a record for the kingdom, the majority of them were for drug-related offences and murder.
The London-based group noted an increased use of the death penalty as a political weapon against dissidents from the country's Shiite minority.