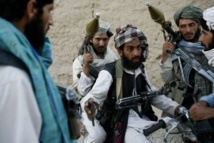 Another nine employees were injured, some seriously, in the attack on the company opposite the airport of the provincial capital Jalalabad, Ataullah Khogyani said.
The attack began at around 5:00 am (1230 GMT) and ended at around 11:00 am, Ataullah Khogyani said.
All five assailants were killed but a clearance operation was still ongoing, Khogyani said.
Security forces also defused a car bomb during the operation and destroyed two suicide vests.
It was not immediately clear why the construction company was targeted. Khogyani told dpa that the company was a local one.
No group immediately claimed responsibility for the attack.
Insurgent groups, including the Taliban and Islamic State, have an active presence in various parts of the province.