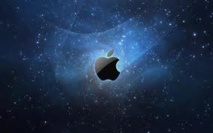 A viral social media post showed the bug on FaceTime, Apple's audio and video chat service. A dpa reporter then tested the steps and found late Monday that it allowed audio to be heard and video to be shown before the recipient answered the call.
"We're aware of this issue and we have identified a fix that will be released in a software update later this week," an Apple spokesperson told dpa when reached for comment.
Apple's support page stated Monday that "Group FaceTime is temporarily unavailable."
The company launched Group FaceTime on October 30.