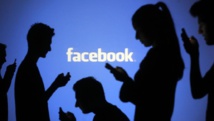 Australia's Treasurer Josh Frydenberg announced on Monday a mandatory code to be finalized in July on digital platforms "to address bargaining power imbalances" with the local media companies.
"We are taking the decisive decision to create a mandatory code, seeking to be the first country in the world to ensure that these social media giants pay for content," Frydenberg told reporters in Canberra.
"It is about holding these tech titans to account, about ensuring genuine competition. It is about delivering a level playing field. It is about keeping jobs in journalism and it is about ensuring a fair outcome for all."
The code, which initially was meant to be voluntary and to be rolled out later, will be developed by the country's watchdog, the Australian Competition and Consumer Commission (ACCC).
Since March, the coronavirus outbreak and restrictions implemented to slow its spread have caused a sharp decline in Australian media's advertising revenue and complicated operations, leading to dozens of outlets shutting down or scaling back.
"The Government has decided that the original timeframe set out in its response requires acceleration," Frydenberg said, adding the Australian media sector was already under significant pressure, which "has now been exacerbated" by the impact of the virus.
The planned voluntary code was abandoned after the discussion on the agreement broke down over the key issue of payment for content, prompting the government to make the code mandatory.
News media organizations worldwide have complained that Facebook and Google maintain excessive power over the digital advertising market, while benefitting greatly from the news content produced by the news publishers, for which the digital platforms pay nothing.
Australia's online advertising market is worth about almost 9 billion dollars (5.7 billion US dollars) a year. Frydenberg said Monday 47 per cent of online advertising, excluding classifieds, went to Google, while 24 per cent went to Facebook.
"What we've seen with the rise of the digital platforms is many consumer benefits but also a large disruption," he said.
The new mandatory code will cover the sharing of data, ranking and display of news content and the monetisation and the sharing of revenue generated from the news. It will also establish appropriate enforcement, penalty and binding dispute resolution mechanisms.
In Spain, a similar move saw Google shut down its News service in 2014, while in France, the company has threatened to do the same in response to the new laws.
Will Easton, Facebook's managing director for Australia, said they are "disappointed by the government's announcement, especially as we've worked hard to meet their agreed deadline."
"Covid-19 has impacted every business and industry across the country, including publishers, which is why we announced a new, global investment to support news organisations at a time when advertising revenue is declining," he added.
Facebook had announced in March a 100-million-US-dollar investment for the news industry.
One of Australia's largest media companies, News Corp, said Google and Facebook had built trillion-dollar businesses by using other people's content and refusing to pay for it.
"We are looking for a fair payment and at the same time a substantial payment," Michael Miller, News Corps Australia's Executive Chairman, said in a statement.