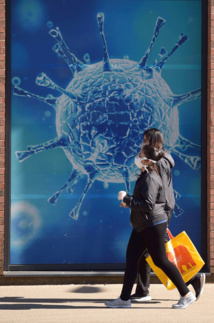 Last week Prime Minister Scott Morrison announced the government had made an agreement to acquire a vaccine, being trialled by Oxford University and drug company AstraZeneca, for manufacture in Australia if it proves safe and effective.
However Anglican Archbishop of Sydney Glenn Davies said Tuesday the potential vaccine could be "morally compromised," as it uses cell lines from human foetus' electively aborted decades ago.
"To use that tissue for science is reprehensible," Dr Davies told the national broadcaster ABC. He told the AM programme he personally would wait for a vaccine from a different source if the first was from Oxford University.
Catholic, Anglican and Greek Orthodox leaders in Sydney have written to Prime Minister Scott Morrison urging him to reconsider the agreement with AstraZeneca.
Catholic Archbishop of Sydney Anthony Fisher wrote on Facebook last week that the vaccine raised "important ethical questions" but that it was important Covid-19 was defeated.
Fisher urged the government to seek an alternative vaccine so Australians have a choice.
Morrison, who is an ardent Pentecostal Christian, told the ABC in a statement he respected the concerns raised by religious leaders.
"The Government is investing in research and technology that we hope will produce a range of vaccines that will be suitable for as many Australians as possible," Morrison said.
"Many vaccines in development do not contain these cell lines, including the Uuniversity of Queensland vaccine candidate which the Government is already supporting with 5 million dollars."
Australia's deputy chief medical officer, Nick Coatsworth, said there were strong ethical regulations surrounding the use of human cells, especially foetal cells.
Scientists have used human cells from elective abortions for decades to create vaccines for diseases such as rubella and chicken pox.
The Oxford research uses a kidney cell line called HEK-293 derived from an aborted foetus, the ABC reported.