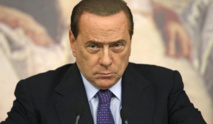 Berlusconi's remarks contradicted past anti-EU and anti-euro positions from his hard-right allies, the Northern League and Brother of Italy parties, and, partly, even his own recent suggestions that Italy could introduce a parallel currency to the euro.
"Unlike the United Kingdom, even if we wanted to, we could not afford [to leave the EU]," Berlusconi told Il Messaggero newspaper. "The conditions of our economy and of our public debt would not allow it," he added.
The remarks came in the wake of a centre-right victory in November 5 regional vote in Sicily, which was seen as a trial run for general elections due by May 2018, and amid national opinion polls showing Berlusconi's camp in the lead.
The former premier cannot stand for elections until 2019 because of a tax fraud conviction from 2013, but he hopes that the European Court of Human Rights will cancel that ban. A hearing on the issue is scheduled on November 22, but a ruling may take many months.
"It would be really outrageous if I was not given justice in time for the general elections. It is not just a question of an individual seeking to have his reputation restored: the democracy of a great founding country of Europe is at stake," Berlusconi said about the case.
Notepad