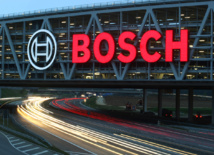 The lawsuit against the German auto parts supplier is well-grounded, and Bosch's arguments are unconvincing, Judge Charles Breyer ruled in denying the motion to dismiss.
The multinational engineering and electronics company, based near Stuttgart, is accused of conspiracy in the emissions scandal.
A spokeswoman for Bosch said in a statement emailed to dpa that the company was disappointed that the court declined to dismiss the dealers' claims.
"Bosch will defend itself vigorously, as appropriate, against claims that are not legally supported, such as those of the franchise dealers," the statement said.
Bosch and Volkswagen are alleged to have intentionally designed the so-called "defeat device" to evade US emission requirements.
In dispute is whether and to what extent Bosch was informed and involved in the fraud. Bosch could face severe penalties if lawyers representing about 650 US car dealers are able to prove that it knowingly participated.
Bosch previously reached a 327-million-dollar settlement with other plaintiffs in a different class-action lawsuit.
Volkswagen settled with US dealers by agreeing to pay compensation of more than 1.6 billion dollars.
US environmental authorities first accused VW of equipping its cars with emissions-cheating software in September 2015. Since then, the company has paid more than 25 billion euros (29 billion dollars) in penalties and compensation, making it the most expensive scandal in automotive history.