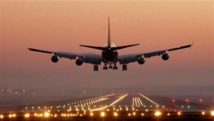 "With the arrival of the pandemic, nearly every aspect of the economy was hit in March, dragging growth to a record monthly fall," Jonathan Athow of the ONS said.
Athow said the handful of industries to experience growth included IT support and the manufacture of pharmaceuticals, soaps and cleaning products.
Britain has been hit particularly hard by the pandemic.
The Institute for Health Metrics and Evaluation (IHME), an independent health research centre at the University of Washington, has forecast that Britain's official death toll will reach 40,555 by August 4.
Notepad