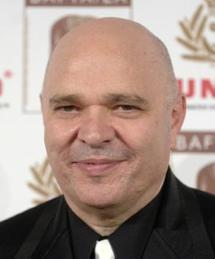 "I always came out of a film having learnt something," Law said of Minghella's films, the most celebrated of which was "The English Patient", which won nine Oscars.
"With Anthony by your side you often felt you were learning something that was a lot more than just the surface value of what this film might mean or what the character might mean.
"You often felt you had met some new people or learnt how to overcome something because it felt like a very personal experience.
Minghella, who died on March 18 last year after an operation on a growth on his neck, grew up in Ryde on the Isle of Wight, where his family still operate an ice cream shop.
His other films include "The Talented Mr Ripley" and "Cold Mountain".
--------------------------------------------------------------------
Image from The Independent.