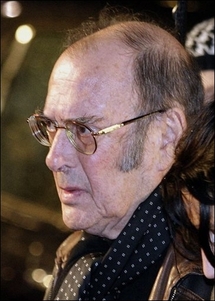 Pinter, who won the Nobel Prize for Literature in 2005, had suffered from cancer for several years. Fraser told the Guardian newspaper: "He was a great, and it was a privilege to live with him for over 33 years.
"He will never be forgotten."
Pinter's who is considered Second to Shakespeare wrote many books and plays among his plays included "The Birthday Party", "The Dumb Waiter" and "The Homecoming". They often featured the slang language of his native east London as well as his trademark menacing pauses.
He was also a vigorous campaigner against the Iraq war.
Pinter said he had stopped writing plays in 2005 and focused on poetry, alongside forays into acting and screenwriting.
Following treatment for cancer of the oesophagus diagnosed in 2002, he returned to the stage, winning rave reviews for his performance of Beckett's monologue, "Krapp's Last Tape", in London in 2006.