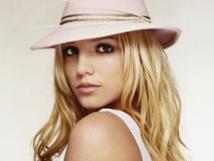 This is a critical moment in the 11-year span of the singer's conservatorship. Fans and entertainment outlets speculate that Spears is being taken advantage of through the arrangement. And for the first time, Spears' mother,
Lynne Spears
, had requested to be a part of the status hearing as well as her own counsel.
But the hearing was swiftly closed to the public at the request of
Britney Spears'
court-appointed advocate,
Samuel D. Ingham
. In his request, Ingham cited the sensitive nature of what would likely be discussed at the hearing, including Spears' medical care, her two sons and her trade secrets.
Earlier on Friday,
Britney Spears
was seen holding hands with her mother before she entered the courtroom. The status hearing was originally scheduled for August, according to court documents, but the singer requested the hearing be bumped up to May.
Spears has been controlled by the court-approved conservatorship since 2008, after an undisclosed mental illness led to her public unraveling. The pop icon's behavior dominated headlines for months: the shaved head, the bizarre British accent.
Jamie Spears
and lawyer
Andrew Wallet
were given complete control over her finances and most personal decisions. Wallet abruptly resigned in March a few months after being granted a significant raise, pushing his annual salary to 426,000 dollars, records show.
Jamie Spears
is also paid a salary through the conservatorship.
Spears postponed her
Las Vegas
residency in January after the reported spontaneous rupture of her father's colon.
"We're all so grateful that he came out of it alive, but he still has a long road ahead of him," Spears wrote on Twitter of her dad's ordeal. "I had to make the difficult decision to put my full focus and energy on my family at this time."
In early April, Spears reportedly checked herself into a mental health facility for a month-long stay. She's gone dark on Instagram in recent months and hasn't been seen in public.
A recent episode of the "Britney's Gram" podcast, hosted by two Spears superfans - and originators of the #FreeBritney movement - featured a voicemail from an anonymous former member of Spears' legal team, who claimed the star has actually been held against her will in a facility since January.
The anonymous person said Spears was not taking her medication, which caused her father to pull his support from her Domination Las Vegas residency.
Members of the #FreeBritney contingent latched on to these rumors. Some traveled from as far as
Boston
to support the singer.
Lexi Abston
flew from
Portland, Ore.
, to LA with her 8-year-old daughter, Moxie, for the courthouse rally.
Abston has been a Spears fan since 1999, when she was a little girl with one ear held against her CD player and the other against her bedroom door; her religious parents didn't allow her to listen to the pop star. A couple of years ago, Spears' music helped Abston through a difficult divorce. Whenever she was having a tough day, she'd blast Spears' song "Stronger" in her car.
"Britney has been there for me through my entire life," she said, holding a pink sign emblazoned with the word "STRONGER." "Every time I had a happy moment, I turned on Britney. Every time I had a sad moment, I turned on Britney."
The 28-year-old said she considers Spears' conservatorship "modern-day slavery."
"Now," Abston said, "it's time to be there for her."
Notepad