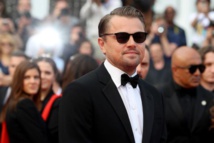 A nine-member jury headed by Oscar-winning Mexican director Alejandro Gonzalez Inarritu will select from the 21 films in this year's main competition when handing out the festival's awards at a gala event in the French Mediterranean resort town.
Leading contenders for this year's awards include Spanish director Pedro Almodovar's semi-autobiographical "Pain and Glory" and US director Quentin Tarantino's Homage to 1960's Hollywood, "Once Upon a Time in Hollywood."
US director Terrence Malick is also in the running for his second Palme d'Or with a World War II drama, "A Hidden Life."
In addition, several rising stars on the world cinema are among the frontrunners for Cannes' prestigious prizes such as South Korean director Bong Joon Ho's black comedy "Parasite."
France's Celine Sciamma might also expect a prize for her "Portrait of a Lady Fire," a period romance drama between two women.
The jury, which included Burkina Faso actress Maimouna N'Diaye, US director Kelly Reichardt and Italian film-maker Alice Rohrwacher, also has to award the prizes for best director, best actor and actress.
The other jury members are author Enkil Bilal and director Robin Campillo – both from France – Greek filmmaker Yorgos Lanthimos as well as Polish director Pawel Pawlikowski and US actress Elle Fanning.
Notepad