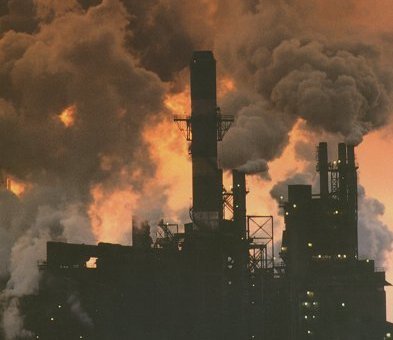 Tania Branigan, China correspondent

Monday October 27 2008 13.16 GMT

China's main source of power is so destructive that its social and environmental impact costs £160bn annually, warns a new report from green campaigners.

The country is the world's largest producer and consumer of coal, relying on it for more than 70% of energy production, compared with a global average of around 40%.

The True Cost of Coal, published by Greenpeace, the World Wildlife Fund and The Energy Foundation, says by-products ranging from water pollution to mining deaths cost China an additional 1.7 trillion yuan, or more than 7% of annual GDP.

"From extraction to combustion, every step in the process of using coal damages the environment," warns the report.

"To ensure its energy security, environmental protection and healthy economic and societal development, China must reduce its reliance on coal."

The report catalogues the effects of the industry across a wide range of areas. According to official figures, coal is responsible for 70% of soot, 85% of sulphur dioxide, 67% of nitrogen oxides and 80% of carbon dioxide emitted in the country — leading to respiratory diseases and contributes to global warming.

Thousands die annually in the country's mines, despite a safety drive in recent years. Wastewater and solid residue damage water systems and agricultural land.

Land subsidence caused by mining damages road, railway lines and power lines and results in the relocation of 2,000 people for every 10m tonnes of coal produced.

Each tonne of coal consumed in 2007 cost China an extra 150yuan in environmental damage, the study shows.

The authors — from well-regarded research institutes in China — show how the government could ensure those costs are internalised, suggesting the price of coal would rise by 23%.

They accept that would reduce GDP by 0.07%, but argue it would increase China's long-term international competitiveness and increase social wealth by 940bn yuan.

"Environmental and social damages are underestimated while using coal in China, as a result of market failures and weakness in government regulations," said economist Mao Yushi, lead author of the report.
The report suggests that imposing environmental taxes, improving compensation schemes and other restructuring the coal industry could all slash coal use.

"Recognising the true cost of coal would create incentives to developing cleaner, sustainable energy sources. The government should introduce an effective price signal for coal, which would ensure a massive improvement in energy efficiency and large-scale implementation of renewable energy.

"This would reduce China's environmental pollution and show its leadership in fighting climate change," urged Yang Ailun, climate and energy campaign manager of Greenpeace China.