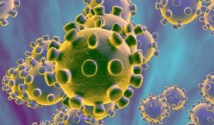 The "large-scale events" include traditional temple fairs, the state-run newspaper Beijing Evening News said on the Weibo messaging service.
The capital's main tourist attraction, the Forbidden City, announced that it will be closed to visitors from Saturday, while cinemas put off the release of seven new films for fear the virus would spread in movie theatres.
Eighteen people have died and 644 have been identified as carrying the virus, according to official figures cited by China's Global Times newspaper. Hong Kong has confirmed two cases.
In spite of a rising death toll, the World Health Organization (WHO) said it was "too early" to declare an international health emergency over the outbreak.
However Director-General Tedros Adhanom Ghebreyesus cautioned this should not be taken as a sign that the WHO is "not taking it seriously."
"Nothing could be further from the truth," he said after the organization's Emergency Committee met for a second day on Thursday.
"This is an emergency in China, but it has not yet become a global health emergency," he said, thanking Beijing for its "cooperation and transparency."
Wuhan's airports and train stations were shut down and long-distance bus, metro and ferry services out of the city of 11 million people were suspended, state broadcaster CCTV reported.
The measures come in the middle of the world's largest annual human migration, complicating efforts to contain the disease. Millions of people are travelling from major cities like Wuhan to family homes for the Lunar New Year celebration, which starts on Saturday.
"The mood is relatively heavy," Zhang Lin, a professor at Wuhan University, told dpa over the phone. "We are trapped in Wuhan and cannot leave."
Zhang said her elderly parents had come to Wuhan from a different province to see doctors for their chronic conditions, but were now unable to go to the hospital, with hospitals considered hotbeds of infection.
Zhang said her family is staying mostly indoors, at their residence on the Wuhan University campus, and is trying to deter the elderly parents from going to the market to shop for Chinese New Year.
She said she still sees many people on the street not wearing a mask, despite the government ordering everyone to wear masks in public spaces.
The South China Morning Post reported that hundreds of people, including many with pneumonia symptoms, were queueing at the Xiehe Hospital in Wuhan to see a doctor. Patients told the paper the hospital had run out of space and they were being sent back home.
The new coronavirus belongs to the same family of viruses that caused severe acute respiratory syndrome (SARS), a disease that infected 8,000 people and killed 800 globally in a 2002-03 pandemic that also started in China.
Scientists suspect the virus was first transmitted to humans from wild animals, which were illegally traded at a seafood market in Wuhan. The virus later mutated and became transmissible from person to person, they said.
Cases of the disease have been reported in Japan, the Philippines, South Korea, Taiwan, Thailand, Saudi Arabia, Singapore and the United States, as well as in the Chinese territories of Hong Kong and Macau.
Five people in Scotland, including two who reported flu-like symptoms after travelling to Wuhan, have been tested for the coronavirus "as a precautionary measure only," a Scottish government spokesperson said.
Unconfirmed reports in local media said one person in Northern Ireland was also tested after treatment at a hospital in Belfast.
India said on Thursday that a nurse working at a hospital in Saudi Arabia had become its first national to be infected by the coronavirus. Singapore also announced its first case, a 66-year-old man from Wuhan who had arrived in the city-state with his family on Monday.