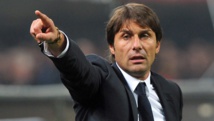 "We aren't going to spend the summer on our balconies, leaving the beauty of Italy in quarantine. We can go and enjoy the coast, the mountains and our beautiful cities," Conte told the Sunday edition of the newspaper Corriere della Sera.
It would be nice if Italians spent their holidays in Italy, he added, even if vacations were different from usual as people had to follow rules and practice caution, he said.
Conte did not say whether people would be able to travel to Italy from abroad.
Present rules to prevent the spread of the virus mean Italians may not travel between regions unless they have a good reason for doing so. Conte said it remained unclear when this restriction would be lifted, saying it depended on the future course of the epidemic.
Italy's number of new infections has been falling for some time.
However, although the country's beaches are still closed, images of crowded beaches in Sicily recently caused concern. Palermo's mayor, Leoluca Orlando, criticized people's irresponsible behaviour in a Facebook post.
Sicily and several other areas of southern Italy have not been as severely affected by the outbreak as the north, and many people are pressing for tourism to be allowed again.