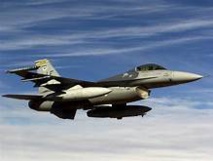 Croatia and Israel agreed on the sale in March, but the United States halted the deal, reportedly insisting that they may only be sold without the significant upgrades Israel installed since purchasing them in the early 1990s.
The transfer has dragged on for months. Now Croatia's Defence Ministry has said Israel has until January 11 to "secure the approval from the United States and deliver the planes in the agreed configuration."
"In case Croatia cannot acquire the aircraft it chose ... [it] will annul the purchase of the multi-purpose fighter plane," the ministry said.
Local reports in Croatia said that jets returned to the original condition would require massive investment to upgrade them to modern standards.
The former Yugoslav republic of Croatia joined NATO in 2009.