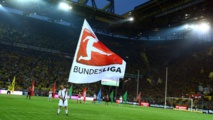 "The start of the match must be preceded by a quarantine measure, possibly in the form of a training camp, as provided for in the concept under review," a revised government draft said on Wednesday after an earlier version mentioned a "two-week" quarantine measure.
May 16 would have been too early to allow such a camp beforehand if two weeks quarantine were necessary but the revised draft possibly opens the door for Watzke's wish.
"My great wish would be May 16, which would really put us in a position to end the season properly before June 30, because we have to do that...as otherwise we will have to negotiate (new contracts)," Watzke told RTL television.
The European football season traditionally wraps up by June 30 with player, broadcast and other contracts often running to this date. World governing body FIFA has said it will try to find a way to unilaterally extend contracts if seasons run into July.
The Bundesliga has nine rounds left, with two games a week widely expected to be played once action behind closed doors resumes.
The German Football League (DFL) has drafted a hygiene protocol to try to convince the government to give the go ahead, although some politicians have said a May return is too early. Teams have begun training but not in camps suggested by the government document.
Testing has been a key measure for the DFL with 10 players, coaches and physiotherapists having tested positive for the new coronavirus in a first wave of checks. The Rheinische Post reported on Tuesday that two people at Borussia Moenchengladbach were among those to have tested positive but the club have not commented.
Those who test positive have been isolated but the rest of squads have been allowed to train in smaller groups without a full team quarantine, although second division Aue did decide to place their entire squad in quarantine after a staff member tested positive.
"We are now in the process of being relatively certain that when the Bundesliga starts again, healthy people will play against healthy people and that is the ideal condition," Watzke said in reference to mass testing and the isolation of positive cases.
German Heath Minister Jens Spahn remains cautious, however, especially after now suspended Hertha Berlin attacker Salomon Kalou videoed himself this week shaking hands with team-mates at training.
"We have seen in the last few days that some people obviously still need to be made to understand that something is at stake here," Spahn told ZDF TV.
"But my impression is that many millions of fans in Germany are also naturally asking when the league can start again."
While many commentators have condemned Kalou, others have pointed out that physical contact is a key part of a game of football and that soon players will be touching each other regularly.