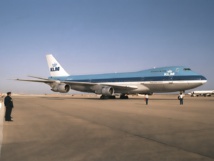 The airline, part of the Air France-KLM group, said in a statement that 3,500 positions will be dropped via an existing voluntary departure scheme and the non-renewal of temporary contracts.
But it warns that "alternative solutions" will have to be found for another 1,500 or so jobs, including "500 ground positions, 300 cabin crew positions and 300 cockpit positions and approximately 400 positions at KLM subsidiaries and Air France-KLM group functions."
The airline says that, while it has scaled up flights, from less than 10 per cent of its usual schedule at the start of April to 30 per cent in July, loading and revenues are lagging behind.