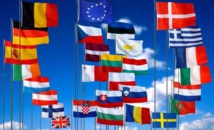 The video conference, co-chaired by European Council President Charles Michel and G5 Sahel chair Mohamed Ould Ghazouani, will focus on support for defence and internal security capabilities, restoration of government structures in fragile areas, long-term development and humanitarian aid, Michel said in a statement.
Participants are scheduled to discuss a set of political initiatives and frameworks to achieve security and stability in the region.
The G5 Sahel force – raised jointly by Burkina Faso, Chad, Mali, Mauritania and Niger – focuses on fighting Islamic State in the Greater Sahara, a local affiliate of the originally Iraqi and Syrian jihadist organization, with European backing.
The EU has taken a particular interest in improving the situation in the Sahel region, since conflict and poverty there are the main drivers in migration to Europe.
France has stationed its 4,500-troop Operation Barkhane force in the region to operate in a joint command with the G5 Sahel force. The troops currently concentrate on the troubled tri-border region where Burkina Faso, Mali and Niger meet.
The EU has meanwhile temporarily suspended activities of its training mission in Mali due to the outbreak of the coronavirus earlier this month.