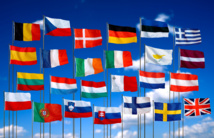 Maduro has already dismissed the demand of Germany, France, Britain, Spain, Portugal, the Netherlands and Belgium as an "impertinence," telling supporters at a rally on Saturday "I am the true president of Venezuela."
At a nearby rival rally in Caracas, Guaido meanwhile told anti-Maduro protesters, "We swear to remain on the streets until there is freedom, an interim government and fresh elections."
Guaido, the leader of the National Assembly, declared himself interim head of state on January 23, a move which was immediately recognized by the United States and numerous other countries.
Maduro won a second term in a May election widely seen as undemocratic and was inaugurated in January. He has presided over an economic disaster, with millions of Venezuelans fleeing abroad to escape hyperinflation and food and medicine shortages.
At least 35 people have died in protests since January and around 850 arrests have been made, according to media reports.
Though a high-ranking air force general on Saturday disavowed Maduro, the president enjoys the support of the military and the country's security services. He is also backed by Russia, China, Turkey, Cuba, Bolivia and Nicaragua.
John Bolton, national security advisor to US President Donald Trump, on Saturday called on the military to support Guaido.
"To the Venezuelan military high command, now is the time to stand on the side of the Venezuelan people," he wrote on Twitter. "It is your right and responsibility to defend the constitution and democracy for Venezuela!"