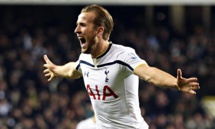 The Tottenham striker won the Golden Boot at this summer's World Cup finals with six goals, but has only managed six in his past 16 games.
"I will be ready to go on Monday, for sure," Kane told reporters.
Kane admits fatigue has been an issue but said he did not think his form had suffered.
"It's been tough after the World Cup, not getting much rest, but I think I've dealt with it well," he said.
"I've stayed fit and stayed healthy. That was my main priority at the start of the season. Now it's building on that and pushing forward over the winter.
"I set a standard for myself and I want to reach that standard every game I play. I don't think my game has dipped."
Kane said he expects a tough test in Spain but that he would continue to work hard.
"I just stay focused on my job and what I need to do," he said.
"In the Premier League I'm second top goalscorer. I'd like to have scored more for England recently."