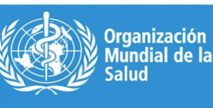 The video posted late Saturday on social media pays tribute to medical staff, shop workers, street cleaners and others who work on during the pandemic and lockdowns of various degrees around the world.
"Your heroes are the same as our heroes," Ryder Cup captain Padraig Harrington says in the clip.
Fleetowood says: "Please help our heroes and follow the advice of the World Health Organization," with McIlroy adding: "If we do that we can save lives and become heroes."
Like most other sport, golf is currently suspended indefinitely.