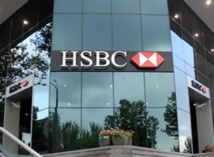 A total of 48 financial houses from 15 EU states and Norway have participated in the latest health check of the region's banking sector with the authorities using a series of possible scenarios and shocks to create what they say are the toughest tests yet.
The scenarios include Britain crashing out of the EU if Brexit talks fail, a dramatic contraction in the economy as well a shake-out in the government bond market and a property slump.
Altogether 37 banks from the eurozone form part of the tests, representing about 70 per cent of the combined assets of the currency bloc's financial sector.
The financial institutions do not formally pass or fail the tests. Instead, analysts will be focused on how much core capital lenders hold against a threshold of 5.5 per cent under the test's scenarios.
Failure to measure up in the tests, which were introduced in 2009 at the height of the global financial crisis, could force financial houses to raise their capital threshold or dispose of risky assets.
Analysts in particular will be carefully following the test results for Italy's financial houses as part of the nation's banking sector emerged from the last review in poor shape.
Deutsche Bank's performance in the tests is also likely to be closely examined after a series of losses run up by Germany's biggest bank.