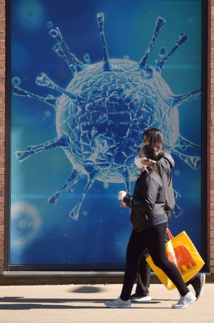 For the past weeks, travellers have needed a valid reason to cross the border - for example truck drivers, members of medical professions or commuters from the border region.
There are also stationary border controls at the borders with Denmark, France, Luxembourg, Switzerland and Austria.
"The information provided at the entry checks must be credible and verifiable," German federal police told dpa.
Interior Minister Horst Seehofer ordered the checks in mid-March in order to slow down the spread of Covid-19 in Germany.
Politicians in some border regions as well as in Luxembourg have been calling for and end of the border checks, which - according to current information - are to continue until Friday.
However, as German states gradually and unevenly lift their restrictions on the public due to the virus, some have already seen a rise in the number of infections.
Once certain limits are reached, the states have agreed to impose fresh restrictions to stop the virus from spreading further.
There is particular concern in North Rhine Westphalia about a spike in infections at two meat-packing plants. Often these are staffed by people from abroad who live in packed quarters.
In Coesfeld, a district in North Rhine Westphalia, the number of infections per 100,000 people is believed to be higher than the agreed limit after an outbreak at an abattoir.
The limit agreed by the Robert Koch Institute for disease control was 50 new infections per 100,000 inhabitants over the past seven days. However, the rate of infection in Coesfeld is thought to have increased far higher than the agreed number.
At the abattoir, of 1,200 employees, 950 had been tested by Saturday, and so far 205 were found to be infected with the virus.
The district has postponed for a week the lifting of restrictions set to be eased across the state as of Monday.
Overall, the country has reported more than 169,400 infections as of Sunday morning, according to dpa's calculations, and at least 7,435 deaths. Experts, however, say the real numbers are likely to be higher.