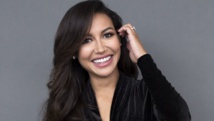 "The missing person at Lake Puru [sic] has been identified as Naya Rivera, 33, of Los Angeles," the Ventura County Sheriff's Department tweeted.
Local media reported that Naya had rented out a boat at around 1 pm (2000 GMT) with her 4-year-old son.
Her son was found later found unharmed and alone in the boat, CBS Los Angles reported. He told investigators that his mother never came back after going swimming.
Authorities had launched a search and rescue (SAR) operation for a "possible drowning victim," but had so far not been successful.
"SAR operation will continue at first light," Ventura County Sheriff Department tweeted on Wednesday evening.