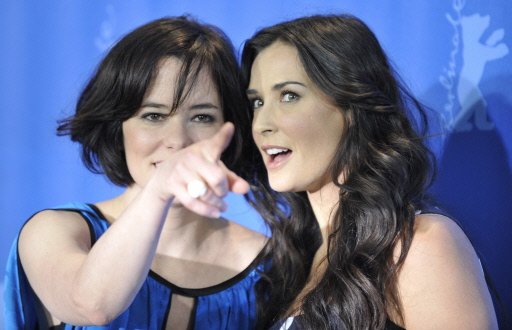 "What management presented as a compromise is, in fact, an attempt to separate Screen Actors Guild from other industry unions," the statement said.
The guild said AMPTP's last-minute demand for a new term of agreement extending it to 2012 was "regressive and damaging" and signaled the producers' unwillingness to agree to a deal.
Saturday's announcement was the latest twist to a saga that has been rumbling since since mid-2008, when the two sides failed to agree on a new contract to replace a previous agreement that expired on June 30.
Fresh attempts to broker a deal foundered in November. SAG is seeking bigger royalties from sales and showings of work screened on the Internet.
The possibility of a potentially devastating actors walkout was raised in December, when hardline SAG leaders announced that a ballot of members would be held to seek authorization for a strike.
However that announcement was met with anger by moderate factions within SAG, which successfully forced out lead negotiator Doug Allen.
Allen's departure -- and the subsequent decision to return to the bargaining table -- had convinced many that an end to the stand-off was in sight.
However fresh talks ended abruptly on Thursday with the AMPTP unexpectedly issuing a final offer that wrong-footed SAG negotiators.
In its response on Saturday, SAG said the AMPTP demand that a new deal should run until 2012 would mean the actors union would be out-of-sync with labor agreements negotiated by other guilds, such as writers, leaving it in a weaker bargaining position.
"By attempting to extend our contract expiration one year beyond the other entertainment unions, the AMPTP intends to deleverage our bargaining position from this point forward," the SAG statement said.
It added that the demand was not part of the alliance's offer of June 30 and was not part of federally mediated talks that took place last November.
The guild warned that the new proposal "will only result in constant negotiating cycles and continued labor unrest."
The alliance responded by saying that the producers "simply cannot" offer the guild "a better deal than the rest of the industry achieved under far better economic conditions than those now confronting our industry."