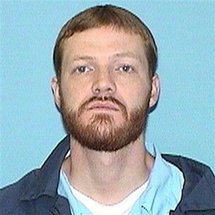 He then got into another vehicle driven by the undercover agent and tried to detonate the bomb with a cell phone call when they were a few blocks away. The bomb was a fake and Finton was immediately arrested.
Officials said he has been under constant surveillance by federal agents for quite some time and the public was never in danger.
However, they say he told an FBI agent posing as a low-level Al-Qaeda operative that he believed the United States was at war with Islam and wanted to "receive military training and to travel to Gaza or other overseas locations to become a jihadist fighter."
Finton, 29, chose the courthouse as a target with no concern for civilian casualties and with the aim of killing the federal workers inside, the Justice Department said.
"The defendant intended to kill those persons because of their status as federal officers and employees in the hope of thereby influencing the policy and affecting the conduct of the United States government by intimidation, coercion, and mass destruction," the indictment said.

Finton told the FBI during a 2008 interview that he idolized John Walker Lindh, an American who was captured fighting for the Taliban and is imprisoned on terrorism violations.

He faces up to life in prison on charges of attempting to use a weapon of mass destruction against property owned by the US government and attempted murder of federal employees.

News of his arrest came the same day as that of a 19-year-old Jordanian man caught in an FBI sting trying to blow up a 60-story glass skyscraper in Dallas, Texas and the indictment of an Afghan-born airport worker was charged with planning a massive bombing campaign in New York

The cases were not related.