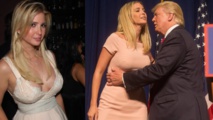 "Begging on the streets has been banned till January 7, but this is a routine operation ahead of any big international event hosted in the city," local police official K Ashok said.
Ivanka, the elder daughter of US President Donald Trump, will represent the United States in her capacity as White House advisor at the Global Entrepreneurship Summit co-hosted by India and the US in Hyderabad on November 28-30.
Large numbers of beggars had been taken off the streets and housed in rehabilitation centres and shelters, Ashok said. He declined to say how many had been detained but said many beggars had gone off the streets after they were requested to do so.
"They use handicapped people, children and divert attention of vehicular traffic and pedestrians often leading to dangerous situations, they also cause traffic snarls," Ashok said.
Hyderabad's commissioner of police had issued a notice on November 7 prohibiting begging on streets for two months.
An estimated 6,000 beggars are expected to disappear from the streets of Hyderabad over the next week, The Indian Express newspaper reported.
This is not the first time Hyderabad has cleared beggars from its streets. Similar steps were taken in 2000 ahead of the visit of then-US president Bill Clinton.