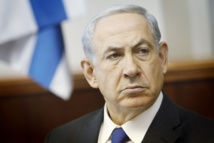 Netanyahu has faced criticism over the fact that he keeps major ministerial roles to himself, criticism that grew louder when he added the role of Defence Minister to his responsibilities after Avigdor Liberman resigned from the post in November.
In addition, Netanyahu also holds the Health Minister portfolio.
His decision to relinquish the Foreign Ministry comes after the Movement for Quality Government petitioned the Hight Court of Justice over the number of portfolios he holds, Israeli media reported.
An advisor to Katz, 63, who is also Intelligence Minister, confirmed the appointment. Katz, a lawmaker from Netanyahu's right-wing Likud party, won the number 3 slot on the party list in the recent primary elections.
Israel is set to hold general elections on April 9.