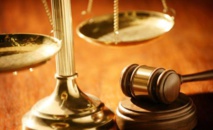 The official news agency Petra said the court convicted the soldier and also sentenced him to hard labour.
In November, the soldier opened fire on vehicles carrying the trainers as they were entering an air base in al-Jafr city, southern Jordan.
Reports at the time suggested that the soldier opened fire when the vehicles refused to stop at the gates.
Jordan is a key regional ally of the United States.