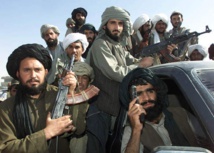 Under a peace deal forged by the United States and the Taliban in February, Kabul agreed to release nearly 5,000 prisoners in exchange for the release of 1,000 pro-government forces held by the Taliban.
The release of the Taliban prisoners was delayed by almost six months, with Kabul refusing to release 400 Taliban detainees considered particularly dangerous.
After a decision by a traditional assembly, the Afghan president signed an order for their release around three weeks ago.
France and Australia called for seven Taliban fighters who they claim are responsible for killing their soldiers not to be released.
Sources in the Afghan government said the seven would be transferred to the Taliban's political office in Qatar until the issue is resolved.