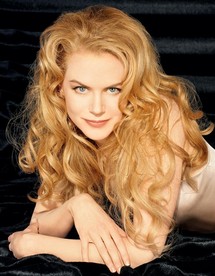 X-Men star Hugh Jackman will co-star in the movie, titled Australia, which is set on the eve of World War II.

It is being directed by Baz Luhrmann, best known for making Moulin Rouge.

Tourism Minister Martin Ferguson said the film would highlight Australia's "extraordinary natural environment, history and indigenous culture".

The movie's release in November would offer the tourism industry "one of its greatest promotional opportunities in many years", he added.

Tourism slump

Tourism Australia will kick off an international marketing campaign to coincide with the film's release.

The movie is based around an English aristocrat, played by Kidman, who falls in love with Jackman's outback cattleman.

The number of overseas visitors travelling to Australia was down in the first two months of the year, the Reuters news agency reported.

The 1986 film Crocodile Dundee led to a surge of arrivals when its star Paul Hogan fronted an international advertising campaign telling tourists he would "put another shrimp on the barbie".