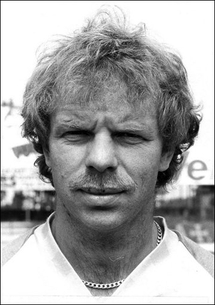 Clijsters - capped 40 times and a member of the Belgium team that reached the 1986 World Cup semi-finals - was surrounded by his family when he died.
Clijsters, who was named Belgian player of the year in 1988 and won the Cup Winners Cup in 1988 with Mechelen, had announced he was seriously ill early last year shortly after Kim had retired from the tennis circuit.
Kim had wanted to give him a grandchild before he died and her wish came true when she and husband Brian Lynch had a baby daughter Jada in February last year.
-----------------------------
Image of Leo Clijsters from AFP/File null.