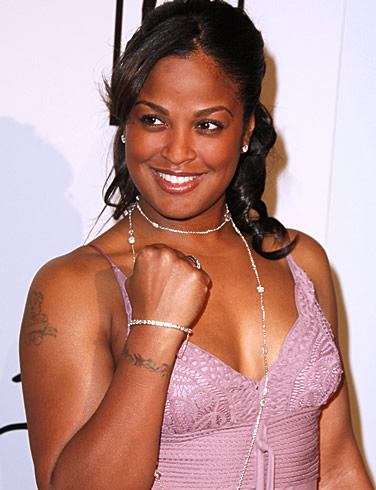 LOS ANGELES (AFP) - Laila Ali, daughter of boxing legend Muhammad Ali and a champion fighter in her own right, has welcomed her first child with husband Curtis Conway, she announced Thursday on her website.
Curtis Muhammad Conway was born on August 26 and weighed in at 6.8 pounds.
"Mama and baby are resting!" said Ali, who owns a ring record of 24-0 with 21 knockouts and is considered the world's top female boxer.
The 30-year-old has also become a television celebrity, as a contestant on "Dancing with the Stars" and host of "American Gladiator".
Ali married Conway, a retired National Football League player who is seven years her senior, in July 2007.
Her 66-year-old father, perhaps the best known athlete in the world, was banished from boxing for refusing induction into the US Army to fight in Vietnam.
He later became a legend for humanitarian work, which he has continued despite battling Parkinson's disease.