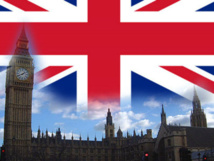 Taylor said there was "speculation that protesters will use drones in order to disrupt business at Heathrow."
"Affecting the safety of aircraft passengers is very different to blocking roads around London, and should this happen, the consequences will reflect the severity of the offence," he said.
Taylor urged "anybody intending to join this event with a view to committing criminal activity, whether considered peaceful or not, to strongly reconsider."
Extinction Rebellion, which has disrupted road and rail traffic in London since April, said it plans "non-violent direct action to ensure Heathrow authorities close the airport" on Tuesday.
It wants to "create a 'pause' in recognition of the genocidal impact of high carbon activities, such as flying, upon the natural world."
The group did not mention drones or say how it plans to force the airport to suspend flights.
It threatened that if the government refuses to cancel the planned expansion of Heathrow, it will shut down the airport for up to 10 days from July 1.
Launched last year, Extinction Rebellion has urged Britain and other nations to enact measures to reduce carbon emissions to net zero by 2025, and form citizens' assemblies to oversee changes in environmental policy.