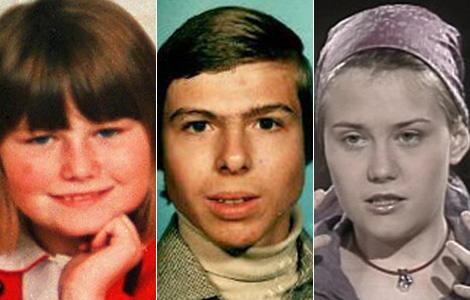 But several other Western countries have known horrific incest cases.
Most recently, a 46-year-old man in the US state of Indiana was charged with incest after fathering seven children with his half-sister during 15 years of sexual abuse.
Donald Medsker had gained custody of his half-sister after her mother's death and started having sexual relations with her in 1992 when she was 14 years old.
When asked why she did not report the relationship sooner, the victim said her half-brother introduced her to sex at a young age and she did not consider it wrong, although she now realised "that having children with her half-brother was not an ethical or legal thing to do," according to the police affidavit.
In November, a case eerily reminiscent of the Austrian Fritzl affair shocked Britain when a 56-year-old man was jailed for life after making his daughters pregnant 19 times over a 25-year period of abuse.
The man, who could not be named to protect his victims' identities, had evaded detection by regularly relocating his family to isolated villages to prevent the girls remaining in one place long enough to raise suspicions or form friendships with outsiders.
The case caused an outcry in Britain over the failure of the authorities and social services to spot the trail of incest. The younger daughter had five children. The elder had four, two of whom died shortly after birth.
An old and almost forgotten French case also came to the fore after the Fritzl case filled international headlines last April: that of Lydia Gouardo, who was beaten, raped and burned with acid by her father for 28 years, bearing him six children.
From the ages of eight to 36, Gouardo was tortured and repeatedly raped by Raymond Gouardo, her legal though not biological father, while neighbours, teachers and social services in Crecy-la-Chapelle, east of Paris, turned a blind eye to her ordeal, despite her pregnancies and repeated spells in hospital for injury.
The abuse only ended in 1999, with her father's death.
Last September, a 45-year-old man was also arrested in Poland for locking up his now 21-year-old daughter for six years and fathering two children with her. They were given up for adoption.
---------------------------------------------------------
Image from The Sydney Morning Herald.