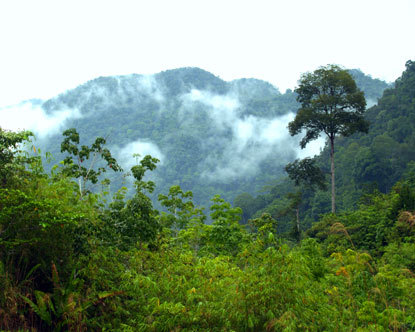 "These remains are very important as the skeletons are almost fully complete," Mokhtar Saidin, head of the Malaysian Centre for Archaeological Research told the paper.
The first set of remains found in a mangrove swamp on the island of Pulau Kalumpang off northern Perak state consists of three Mongoloid males aged between 15 and 35 years old, the Sun reported.
The second set were of seven males and a female found in the back of the Niah caves complex in Sarawak state on Borneo, bearing Austro-Melanosoid features similar to Australian Aborigines, it reported.
Mokhtar told the paper the remains reveal details about early indigenous societies that lived in the country with ancient paintings also found on the walls of the cave in Sarawak.
He said the Perak skeletons were 98 percent complete compared with the 11,000-year old Perak Man, found in 1991 in the north of the state and which is only 90 percent complete but is the oldest human skeleton found so far in Malaysia.
The paper said local authorities have invited Japanese palaeoanthropologist Hirofumi Matsumura to study the bone remains in order to shed some light on these prehistoric humans and their lifestyles.