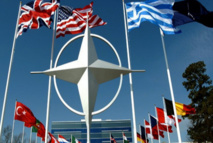 Brussels -
NATO Secretary General Jens Stoltenberg will next week visit French President Emmanuel Macron, who stirred up a heated debate with comments about the "brain death" of NATO, the alliance chief announced on Tuesday.
Stoltenberg defended NATO, arguing that despite differences, allies had "always been able to unite around our core task to protect and defend each other." It is the "responsibility of all allies" to make sure this remains the case, he added.
Macron's remarks followed events in north-eastern Syria, where the United States abruptly pulled out troops in early October, allowing Turkey to launch an incursion against Kurds fighting the Islamic State extremist group as part of an international coalition.
Neither the US nor Turkey - both NATO allies - coordinated their action within the defence alliance.
"What we are currently experiencing is the brain death of NATO," Macron told the Economist news magazine. He went on to question the core pledge of NATO allies to come to the defence of any member, if attacked.
The best way to address any differences "is to sit down and discuss them and then to fully understand the messages and the motivations," Stoltenberg said, noting that NATO is "a very agile, a very strong, a very adaptable alliance."
"We firmly disagree with President Macron's assessment of NATO," US ambassador to the alliance Kay Bailey Hutchison later said, adding that it was "not even rational" to think of facing today's threats without NATO's security umbrella.
On Wednesday, NATO defence ministers are meeting in Brussels to prepare a leaders' meeting scheduled for early December. Macron's comments are likely to overshadow both events.
Notepad