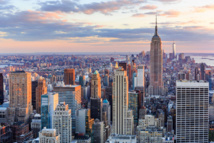 "We are going to be doing purchasing and hiring more staff," Cuomo said at a press briefing. "This is labour intensive."
New York joins California, Maryland, Utah and Washington in declaring a state of emergency as the reported cases continue to rise throughout the country.
On Saturday the death toll in the US from the coronavirus rose to 19 as Washington, the hardest hit state in the outbreak, confirmed two more deaths. This came a day after Florida confirmed two more fatalities, which were the first confirmed coronavirus deaths on the east coast.
Cuomo slammed the federal government's Centers for Disease Control (CDC) for being a "bottleneck" as New York scrambles to provide more coronavirus tests.
"I believe the CDC was caught flat-footed. I believe they are slow in their response, and I believe they are slowing down the state," he said.
In Washington state - where 16 of the 19 deaths were reported - there are 102 coronavirus cases, the state's department of health confirmed on Saturday.
The CDC, which has not fully updated its tally according to local jurisdictions, says there are 164 cases of the virus nationwide. A database of cases assembled by Johns Hopkins University puts the number at 401.
Off the coast of California, some 3,500 passengers and crew aboard the Grand Princess cruise ship, which has been held since Wednesday, remained in limbo after 21 people tested positive for the virus.
The ship is expected to be docked this weekend, and all passengers will be tested and possibly quarantined in what is expected to be a major health and logistical challenge.