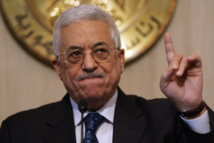 Abbas is expected to hold meetings with a number of high ranking officials through Tuesday, the report said, without giving further details.
The Palestinian leader, who is in the midst of a multilateral effort to reconcile with the armed Islamist Hamas group which runs the Gaza Strip, had been in Cairo.
The invitation to the Palestinian leader comes amid purges and mass arrests of leading Saudi figures on corruption allegations. Also, Lebanese prime minister Saad Harari resigned his post in a televised address from the Gulf country over the weekend.