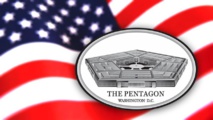 The department, however, gave no information on what charges Allen might face and directed all inquiries to the FBI.
"As there are potentially hazardous chemicals involved, we ask that the public stay away from this location," read the statement, adding that "no wider threat to public safety exists at this time."
The suspicious envelope addressed to Trump contained "castor seeds, from which Ricin is derived," chief Pentagon spokesperson Dana W White said Wednesday, referring to an extremely toxic substance used in terrorist attacks.
"According to our preliminary analysis, the substance was castor
seeds, from which Ricin is derived. The FBI is still
investigating," White told reporters.
The Secret Service said the envelope addressed to Trump had arrived on Monday, but that it had not been "received at the White House, nor did it ever enter the White House."
Additionally, mail with suspicious contents was reportedly addressed to Defence Secretary James Mattis and the chief of naval operations, John Richardson.